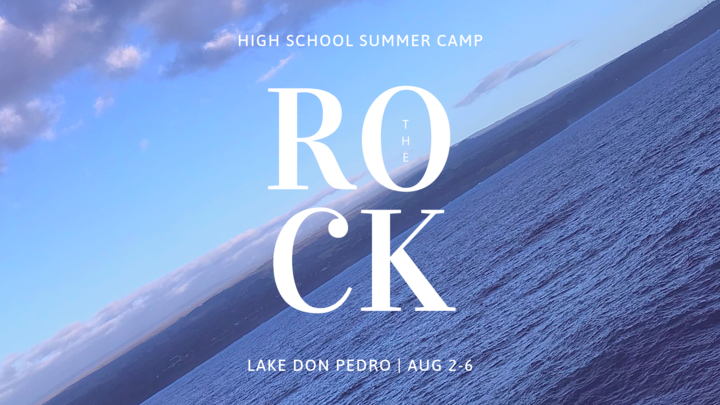 The Rock | High School Summer Camp 2019
August 2-6, 2019
$0 - 325
Dates & Times
Aug 2-6, 2019

8:00am - 7:00pm
Attendee Types
Student

$325

Student Ministry Leader

Free
About The Rock | High School Summer Camp 2019
Join us this summer for a long weekend at the lake. There will be water sports and recreation that culminates our Summer of Champions! We will be exploring the Holy Spirit's role in our lives and talking through how to live as a light in this world. Our guest speaker for camp this year will be Youth Pastor Ryan Breland. We hope you'll join us! All incoming 9th - graduated 12th graders welcome!
**Please note that any paperwork and deposits/payments will need to be submitted IN PERSON by dropping off in the church office Monday - Thursday during business hours or at Rock gatherings.
For parents registering their students, please be advised that the "Leader" spots are reserved for Student Ministry Volunteers only. Thank you!